Bird Deterrent Spike Installers in Girvan
We install and fit bird deterrent spikes on roofs and buildings in Girvan
Tel: 01563 400029 / 07916 460365 Email: roofcleanuk@googlemail.com
We fit Stainless Steel Bird Deterrent Spikes for Deterring Seagulls, Pigeons & Pest Birds from Roofs, Chimneys & Solar Panels
Bird spikes are effective at preventing birds from landing or nesting on your building and/or roof. With bird populations increasing, and many birds considered pests like pigeons and seagulls, stainless steel bird spikes are your number one defence to keep your roof bird free.
Our stainless steel bird spikes are made from 304 grade stainless steel wire protruding from a super tough Durolon UV stabilised polycarbonate base. These heavy duty bird deterrent spikes come with a 25 year NO RUST warranty to give confidence they will withstand even the heaviest bird infestations and toughest enviroments.
We can use our spikes to prevent birds accessing round or square chimney pots and also from pigeons nesting under solar panels which can damage wiring and the panels themselves. Our spikes do not touch the panel so there is no chance of invalidating the panels warranty.
Seagulls are a protected species and should you be unfortunate enough to have seagulls nest on the property, you cannot disturb the nest. However if you had bird deterrent spikes installed, you could have prevented this situation. All products are supported by the RSPB and do not harm birds.
The danger with birds nesting and landing
Pigeon and other bird feaces contain germs that can transfer to humans, including e-coli and salmonella. Their excrement is also highly corrosive and can damage vehicle paint if left for too long. A deterrent to stop them landing will keep the birds flying onwards to land further away from your roof / building.
Bird Spike Installers
We will assess your property, and advise the best areas to fit bird spikes and keep your property safe. Bird deterrent spikes fitted properly can be unobtrusive and the diameter of the metal spikes is small enough that they aren't visually off putting or highly noticeable.
FREE No obligation quotes and advice. Speak to us today about fitting bird deterrent spikes to your property. Simply contact us by email or call 01563 400029 / 07916 460365.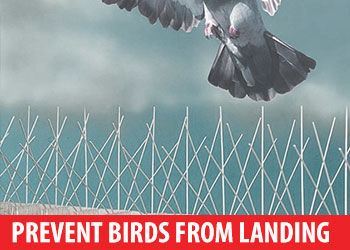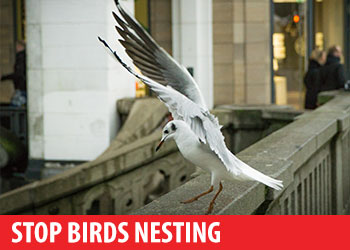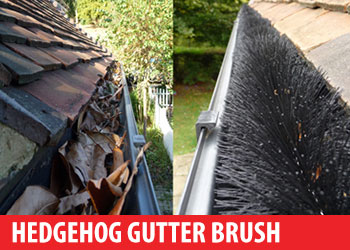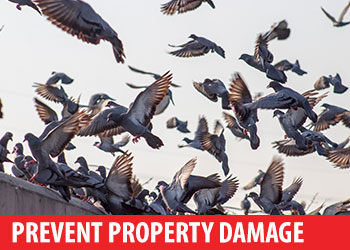 Contact Roof Clean UK
We are based in Scotland and cover nearly all areas of the UK and Northern Ireland.
FREE no obligation quotes and advice. Please contact us on one of the following methods -
Tel: 01563 400029 | Mob: 07916 460365 | Or email on: roofcleanuk@googlemail.com